Looking for some fun autumnal or Halloween crafts that can be done both with and without the kids? This handy list contains my favourite crafts to fill your to-do list with this spooky season. 
Pop on your favourite Halloween film or a spooky playlist and get crafting! 
This Hocus Pocus box comes with all of the great quality supplies needed to create the perfect thrilling cross stitch project, along with a selection of other spook-tacular themed treats for spooky season! This is the first box to include not 3 but 4 amazing themed goodies plus the chance to receive one of our special 20 'trick or treat' boxes with additional item included!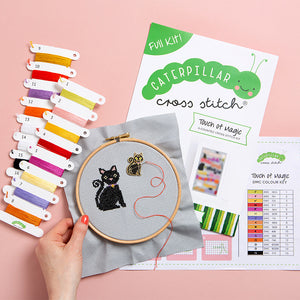 Do you love to get a little spooky? If so, Touch of Magic could be the brand new cross stitch-a-long project for you! Keep reading to find out more...